TIRANA SHELTER for the HOMELESS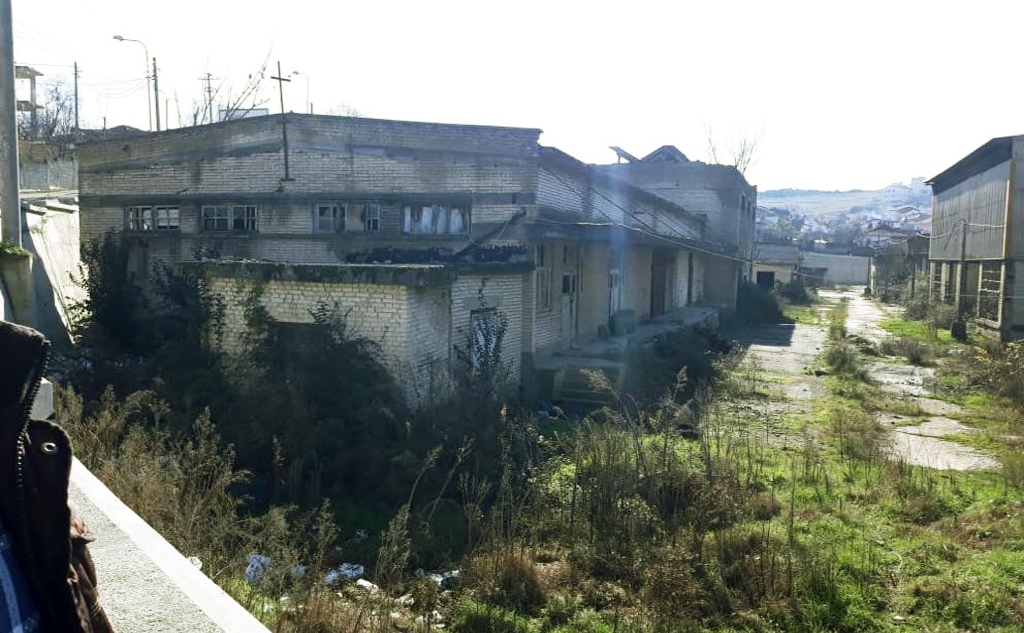 "TIRANA SHELTER for the HOMELESS" "Reconstruction of the Industrial Object of the 'Uzina e Traktoreve' for the purposes of the creation of a space for the treatment of the homeless people" was a project supervised by the Institute of Social and Human Studies and had a 15 months implementation period by the Municipality of Tirana with the financial support of IADSA.
The main objective of the project was to provide safe shelter, food and support services for homeless adults in our community here in Tirana, Albania. The project implemented systematic actions for the psycho social empowerment and support for this category. Further on it provided psycho social empowerment also to the social workers maintaining the shelter.
The Municipality of Tirana, through its structures, implements and manages the social service for the risk categories, ensuring services provided that are appropriate, effective, accessible and comprehensive. These programs ensure the guarantee of the rights and standards of assistance and care for individuals and groups in need.
The vision of this Center is to provide an emergency shelter for the homeless identified in a street situation in the city of Tirana. This Center, in contrast to the administration of five other social centers under the Municipality of Tirana, is that it will serve as a functional shelter every day, where the target group will be able to benefit from the package of services needed by the 20:00-8:00, and in cases where a civil emergency is declared, this center will operate 24 hours a day.
Tirana Shelter for the Homeless will accommodate this end of year the most vulnerable groups within our society.

Qendra Sociale "Streha Tiranë" do të vendoset brenda në ambientet e ish-Uzinës së Autotraktorëve.
Drejtoria e Përgjithshme e Punëve Publike, Bashkia Tiranë është duke u kujdesur për rikonstruksionin e kësaj hapësire dhe shndërrimin e saj në një vend mikpritës për të pastrehët. pic.twitter.com/sZky1gFEkg

— Tirana Shelter (@ShelterTirana) December 18, 2018

The works are bering done in record time to be ready for Christmas #solidarity#tiranashelter@ShelterTirana pic.twitter.com/q3b5k2SZUx

— ISSH.al (@issh_al) December 19, 2018
L'Amb. Cutillo e il Sindaco @erionveliaj hanno inaugurato il nuovo centro per senzatetto di #Tirana, sostenuto da Programma #IADSA, a conferma della priorità delle politiche sociali per la #Cooperazione ?? in ?? per una crescita equilibrata e solidale. https://t.co/JO7VEc6uGk pic.twitter.com/JFGL8uGgyQ

— Italy in Albania (@ItalyinALB) January 8, 2019

"Tirana Shelter for the Homeless" described as "Emergency Shelter", which is designed to help homeless in street situations and to improve the quality of their lives.
"Tirana Shelter for the Homeless" is located inside the premises of the former Autotractor Plant, currently the Vehicle Replacement Plant Factory, Shkoza, located in cadastral area 8170, on the map index MN-20, "Ali Shefqeti" Street. The center has a land area of 320 m2 and a construction area of 260 m2.
The Mayor of Tirana, Mr. Erion Veliaj visited the shelter several times himself especially during winter where the emergencies where more frequent due too the low temperatures and difficult weather conditions.
Burgu ne Spaç,
Kursimet e humbura ne piramida,
Debuar nga fshati prej aftesise kufizuar.

Keto jane disa nga historite e endacakeve te Tiranes! Nga sot fale ndihmes se @ItalyinALB nje strehe dinjitoze x mbremjet e ftohta, me krevate, ushqim, dushe e mjeke! ???#TiranaSolidare pic.twitter.com/kKDbyJpuUW

— Erion Veliaj ?‍♂️?⚽️?? (@erionveliaj) January 8, 2019
Social Center Objectives
1. Providing a safe and comfortable living environment for people living in street situations or in need;
2. Expansion in access to benefit from the social services package;
3. Encouraging the development of the individual and vocational training and for life;
4. Ensuring the mitigation of barriers, inclusion and integration of persons with disabilities as part of the contingent in street situations, through specific assistance programs, orientation and provision of relevant services;
5. Creating a warm environment, as close as possible to family conditions where beneficiaries in need, feel respected and valued in their dignity and rights;
6. Providing quality services and improving the living conditions;
7. Social integration of beneficiaries in community life;
8. Cooperation with the non-governmental sector and donors to improve the services and living conditions;
9. Promoting autonomy, self-action and participation of beneficiaries in the life of the social center and socio-cultural activities.
Services provided
"Tirana Shelter for the Homeless" offers:
– Temporary accommodation (sleeping) for people in street situations and in emergencies;
– Provision of basic service package: hygiene, social welfare, health and psycho-social care;
– Advisory services, mediation services related to civil status, social housing, employment and legal aspects;
– Prevention of abandonment, institutionalization and trafficking in human beings;
– Integration of individuals with social and developmental problems;
– Providing empowerment programs for the individual and the family;
– Ensuring a healthy and independent lifestyle for people with disabilities.
Target – Utility Groups
Priority is given to target groups as follows:
– Individuals living in vulnerable situations, street situations, or temporary homelessness, this vulnerable contingent.
– Family that due to civil emergency is in a street situation;
– Any beneficiary who is evaluated by General Directorate of Social Service and Multidisciplinary Team that he must attend the social center even if he is not a resident of the city of Tirana.
If you happen to see homeless people in the streets of Tirana please call the emergency numbers below:
Telephone: 129
Municipality of Tirana, Green Line
Telephone: 08000888